WE ARE ALL ABOUT INGREDIENTS. 
Choosy \ chü-zē \ (adjective): fastidiously selective
We pick ingredients our bodies love. Wherever possible, we let them flourish by minimising processing with a gentle bake, or by leaving them raw. 
That means our bodies get the best version of each ingredient, with the nutrients undisturbed.
Indulge \ uhn-duhlj \ (verb): to yield to or satisfy (a desire); give oneself up to
We only use ingredients we love to eat. To eat clean, healthy, food filled with potential every day, it has to be a pleasure. Our dark art is tricking our palates into thinking what we're eating is naughty.
Keto \ key-toe \ (noun): low carb | high fat 
Keto or not, ingredients can energise, or make us sluggish. Ingredients inspire, or make us irritated. For us, eating keto is about feeling amazing, physically and mentally - you won't hear us use the word diet.  That means clean keto: near zero carbs, good fats, and mostly plants.
Our Story
Hi, I'm Hana :)
I'm obsessed with eating…
I also love nutrition. I love the science of living longer and happier, and I love experimenting with ingredients.
I grew up running around my Dad's bakery and helped him run it for many years - I am a child of sugar, flour, croissants and bread. (All the bread…)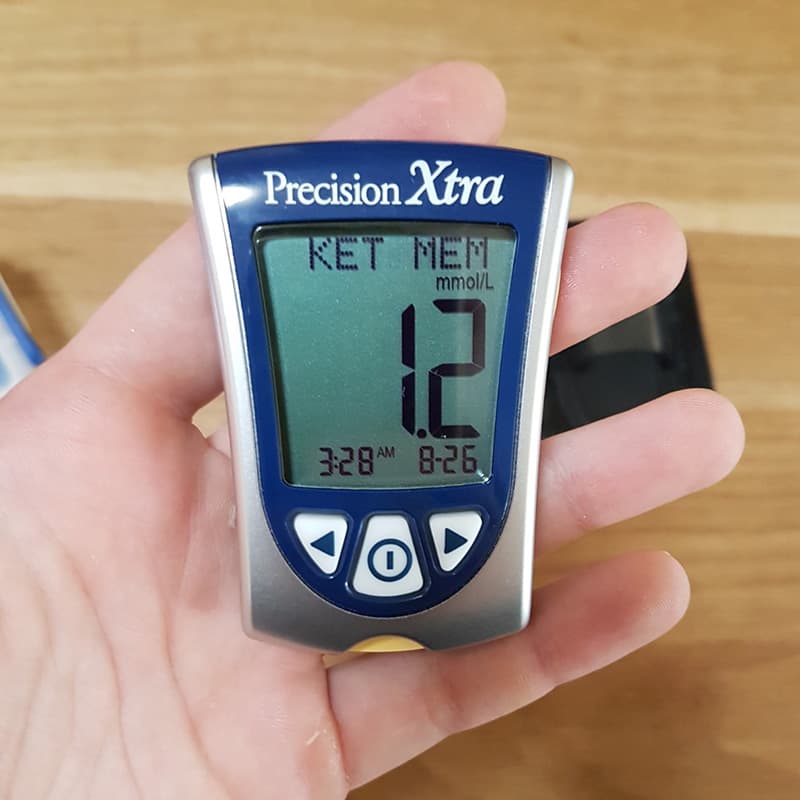 But, while geeking out studying nutrition, I read one too many studies on keto and I had to try it. I don't believe in fad diets or short term fixes. I'm UNREASONABLY suspicious of anything labelled a "diet". People shouldn't diet, people should discover a way to eat that works for them permanently.
So, I was naturally sceptical about "the keto diet"! But I convinced one equally sceptical (now) husband to join me on a year of self-experimentation.
We tracked biomarkers, ketone levels and athletic performance daily. For sure, we could point at data to show improvements, but what I really love is that I feel amazing when I'm eating keto.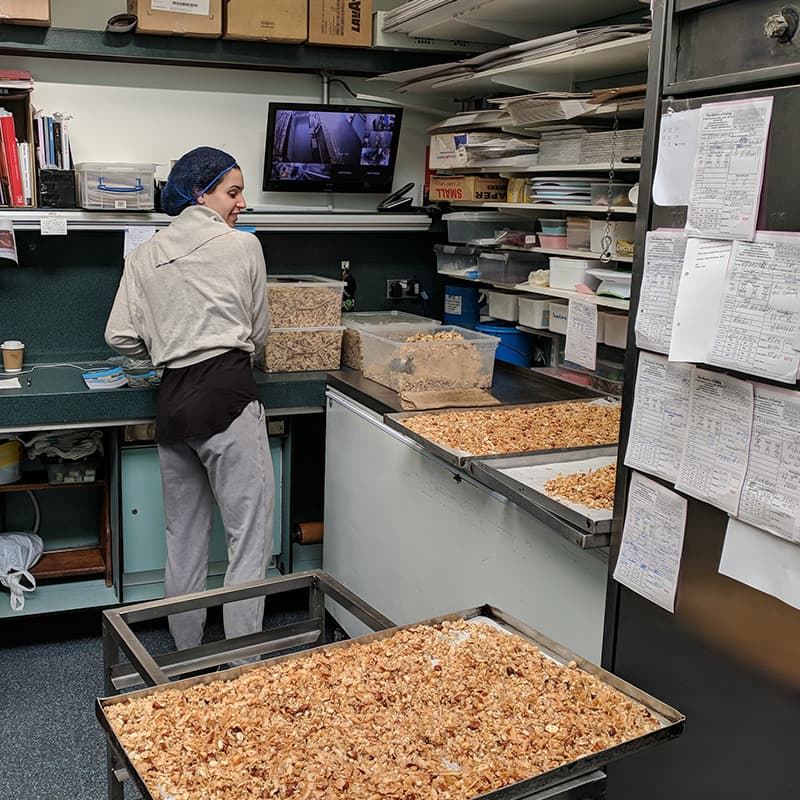 I love our family bakery, but I couldn't keep churning out food that I wasn't eating myself.
Breakfast always seemed difficult on keto, and I didn't know why so many low sugar options were still heavily processed and full of preservatives. I was already making our granola in my kitchen by taking whole ingredients I loved, and staying as close to natural as I could. So I started sharing it too.
At first, we would head back to the bakery each Sunday when it was closed, bake all day long, pack all night long, and load my tiny Volkswagen Golf up until tubes of granola were bursting out of every window. On my most persuasive days, I'd have my three brothers, mum and dad all in hair nets packing up the granola with us.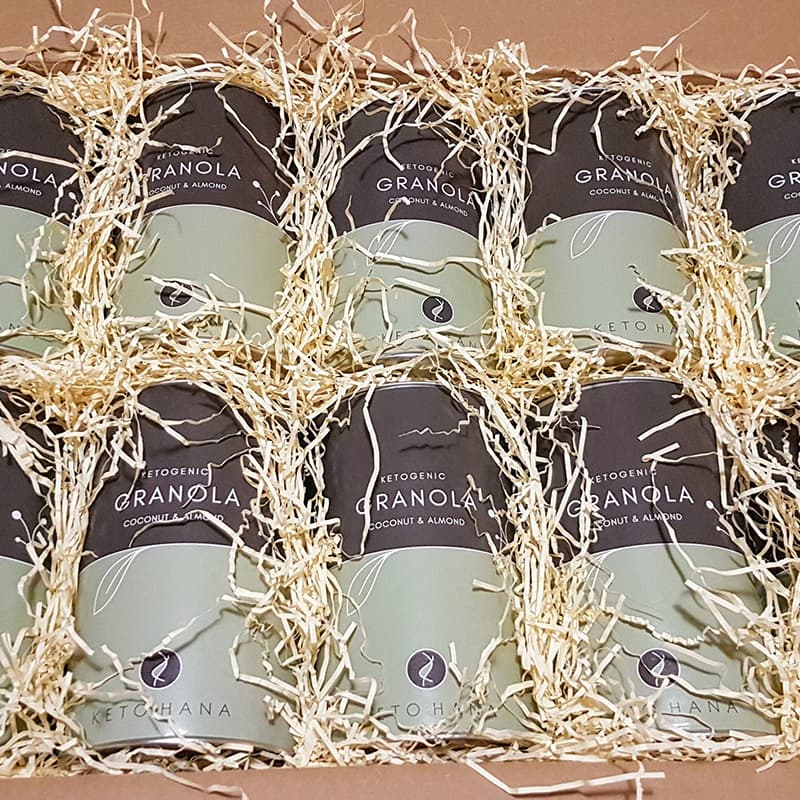 I am so grateful to our first customers that took a chance with our (very) budget website and left us a kind review. 
And my local newsagent who congratulated me every time I brought a parcel for delivery (even when I started to block his aisles competely with boxes...).
Because without our keto community, we wouldn't have been able to get our granola to more people, and not just keto people! Which means more people can eat less sugar and live healthier.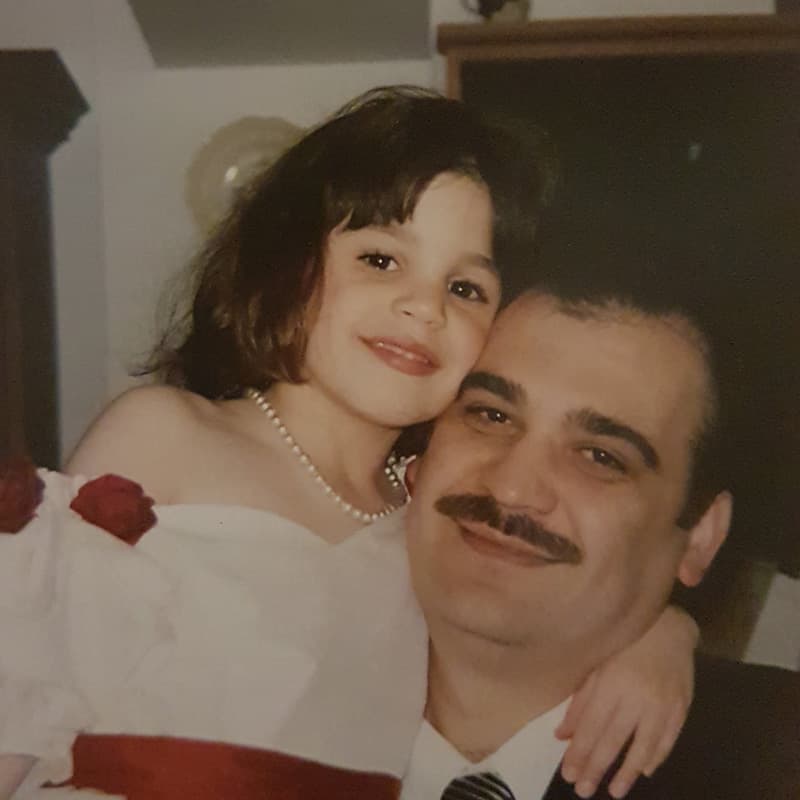 Keto was never the destination. The destination is to live longer and happier. I hope we can make the journey easier for some people. Especially for those who are just starting out, want to eat less sugar, and need some guidance. 
For that, I know we have to steal some of Dad's customers (sorry Dad 😇), because EVERYONE should eat something keto sometimes. We all have our own journey, and making any positive food choice is still a positive. Today, we cast the net wide - it's not just about the keto people, it's about getting more people eating more nutritious foods and less sugar.