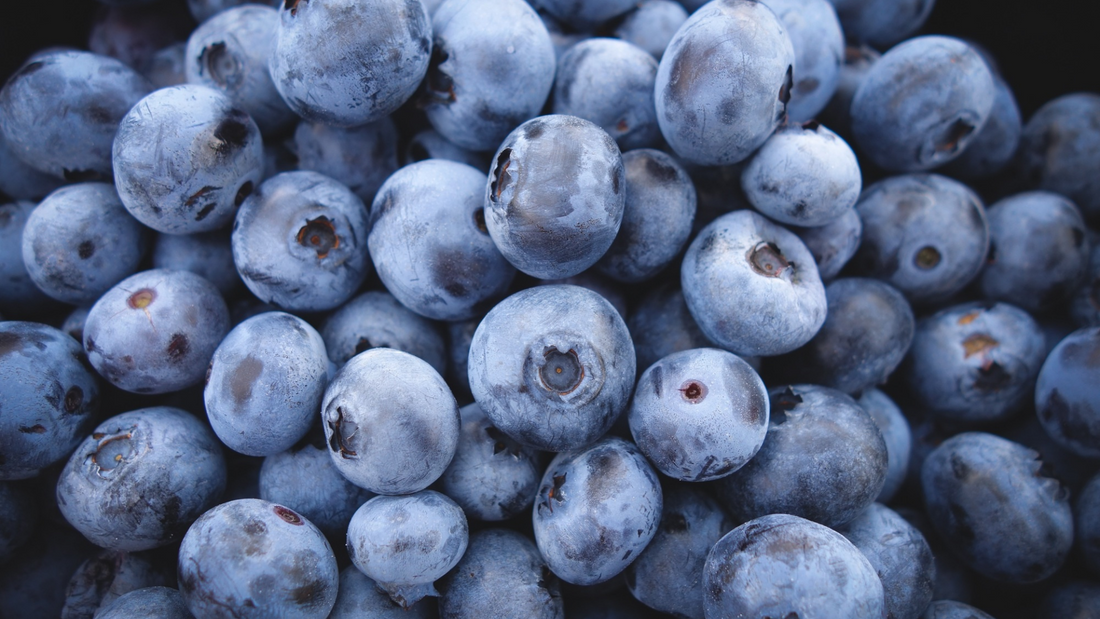 Health Benefits of Wild Blueberries
We've been hearing from lots of you about how you're working your way through the new granola flavours, one by one. We love how much you're enjoying them! So each week we're shining a spotlight on what makes these new flavours so special - the ingredients. This week, it's all about Wild Blueberry.
What's the difference between Blueberries and Wild Blueberries?
Your everyday blueberries that you buy by the punnet at the supermarket are cultivated through careful planning and planting. Whereas Wild Blueberries grow naturally in fields and rocky hills. They're not planted by anyone, but grow randomly over thousands of years.
Health Benefits of Wild Blueberries...
There's not only a difference in how they're grown, but in their nutrient content too. According to the official Wild Blueberries organisation (yes, that's a real thing) wild blueberries have 2 x the antioxidant content of cultivated blueberries due to a higher concentration in the flavonoid anthocyanin. 
A Healthy Brain
This has been shown to contribute to a healthy brain and improved memory. Its high antioxidant content supports the blood flow in our bodies helping to keep blood vessels healthy, therefore allowing the brain to get the oxygen it needs to work at its best.
A Healthy Heart
Anthocyanin is particularly concentrated in the skins of wild blueberries and research has shown it to protect the cardiovascular system, reducing blood pressure and the risk of clogged blood vessels.
Beneficial to Vision
And if that wasn't enough, wild blueberries have been shown to improve vision recovery after being exposed to bright light. The anthocyanin present helps reduce inflammation in the body, and in this instance can help to lower blood and fluid pressure in the eyes.
So it was a no-brainer when choosing wild blueberries, to complement the other nutrient-rich ingredients in our granolas. They may be small, but they are mighty.