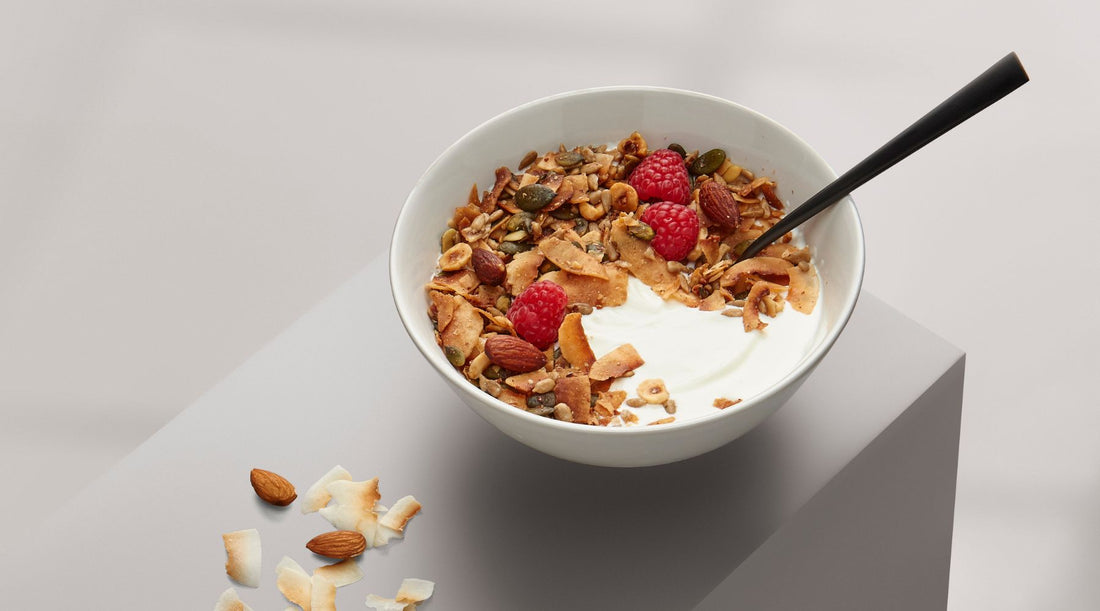 If you're following the keto diet or considering starting it, it's important to know that it's not just about cutting carbs and increasing fats. There are common mistakes that people make, which can hinder their progress and prevent them from reaching their health and weight loss goals. To help you out, we've compiled a list of the biggest mistakes to avoid:
NOT TRACKING YOUR MACROS
 The key to keto success is keeping track of your macros. This means ensuring you're eating high fat, moderate protein, and low carbs. Without considering this, you might consume too many carbs and not enough fats, which could prevent you from reaching ketosis and reaping the amazing rewards of keto.
NOT DRINKING ENOUGH WATER
A common mistake when starting out on keto is not drinking enough water. During ketosis, your body flushes out more water than usual. Therefore, it's essential to stay hydrated so your body can function at its best and you can feel your best.
EATING TOO MUCH PROTEIN
We all love protein, right? It's a great source of energy and is essential for building and repairing tissues. But unfortunately, too much of a good thing can be bad. Eating too much protein can lead to your body converting it to glucose, which as we all know will kick you out of ketosis. So include protein in your diet, but be mindful not to overdo it.
NOT GETTING ENOUGH ELECTROLYTES
Electrolytes play a crucial role in the keto diet. If you feel lethargic, experience headaches, or feel generally unwell, it could be down to a lack of sodium, potassium, and magnesium. So be sure to eat an electrolyte-rich diet or consider supplements. 
RELYING ON PROCESSED FOODS
We know processed foods are convenient. But unfortunately, a lot of the so-called "keto-friendly" processed foods out there are loaded with unhealthy ingredients and hidden additives that are going to mess with your health goals. It's best to stick to whole, unprocessed foods as much as possible. Having a bowl of our keto granola in the morning is the perfect way to start your day with good intentions, and reap the amazing benefits of keto.
IGNORING HIDDEN CARBS
Carbs can be sneaky. They can hide in all kinds of foods, from salad dressings to vegetables. Be sure to check the labels and track your carb intake so you don't accidentally go over your limit.

NOT BEING PATIENT
Finally, keep in mind that the keto diet is not a quick fix, but a lifestyle change that takes time to see results. So, don't get discouraged if you don't see progress right away. Stick with it, be patient, and you'll get there eventually.
By avoiding these common mistakes and staying dedicated to the keto diet, you'll be well on your way to a healthier and happier you. And as always, consult with a healthcare professional before starting any new diet.