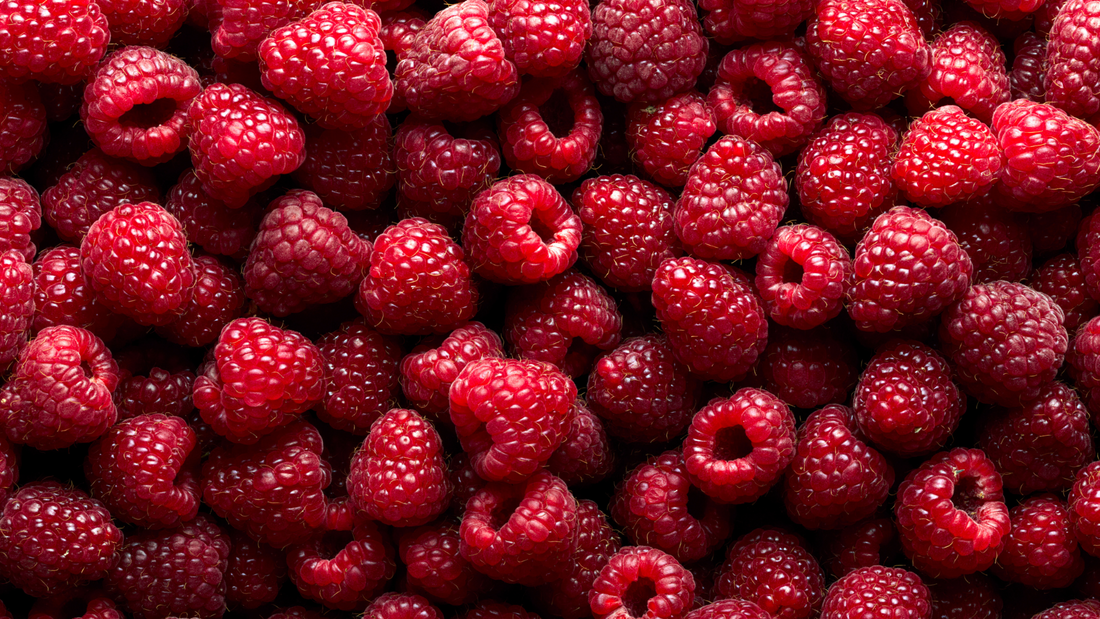 Ingredient Focus: Raspberries
Rich in colour and sweet in taste, raspberries are one of our all-time favourite fruits here at Keto Hana. And for good reason. They are packed with healthy nutrients, are antioxidant-rich, and unbelievably moreish. So it's no wonder they made it as one of our delicious new granola flavours. 
This week, we are shining a spotlight on everything raspberry. So stay tuned on our blog and socials for tonnes of raspberry goodness, from recipes reels to healthy facts and much more.
Why did we choose raspberries? 
While raspberries may be delicious and the perfect addition to any breakfast bowl, they are also extremely good for you. In fact, they are one of the healthiest fruits ever. From being one of the most vitamin C-rich fruits, to being packed with healthy fibres, they sure do pack a punch. What's more, they are very low in carbohydrates, making them the perfect addition to a healthy keto lifestyle.
Health Benefits...
Skin-Enhancing
Raspberries are considered the king of skin-healthy fruits. Why? They are bursting with antioxidants and skin-enhancing nutrients such as iron and folate. What's more, the seeds are extremely rich in fatty acids that have been shown to ease the symptoms of skin conditions, such as eczema and psoriasis. The result is a more youthful, healthier complexion. 
Dementia Fighting
As mentioned, raspberries are packed with antioxidants. These can be highly effective in improving the blood flow to the brain and protecting it from oxidative stress, a common cause of dementia and other neurodegenerative diseases. 
Healthy Hair
Being very rich in vitamin B, raspberries act as a fantastic way to induce hair growth. This not only acts as a solution to hair loss but also reduces the appearance of grey hairs. On top of this, they are packed with vitamin C, making them great for maintaining a healthy scalp and shiny locks. 
Now you know the health benefits, head to our socials for some delicious raspberry recipes using our new raspberry keto granola. Enjoy!