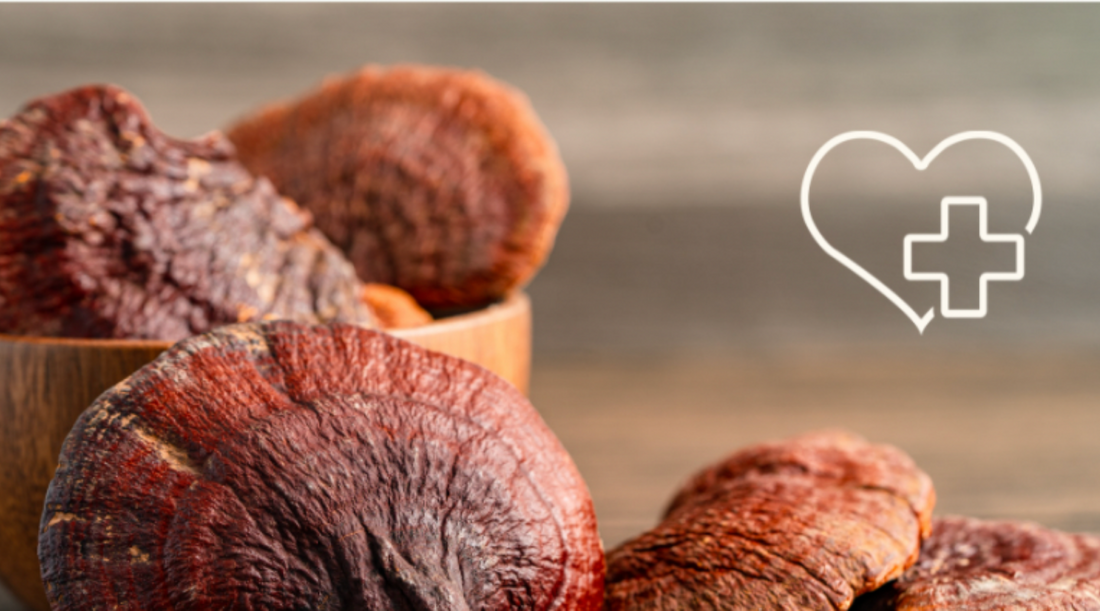 Superfood of the Month: Reishi Mushroom
Known as the 'mushroom of immortality' the reishi Mushroom has been used in Eastern medicine for over 2,000 years. Today, it is still renowned for its rich store of nutrients and antioxidant compounds, and most famously for its immune-boosting effects. This month we're deep-diving into its benefits and the science behind them. 
What is the reishi mushroom?
Also known as lingzhi, the reishi mushroom grows throughout hot and humid locations in Asia. For centuries, this unique mushroom was exclusively used by royalty and was praised for its calming effects. Those who use reishi mushrooms today say it helps with a host of health issues such as stress, depression, heart health, and immunity. 
Top 3 health benefits
Boosts immunity
Reishi mushrooms are most famous for their immune-boosting effects. In Asian culture, they have even been used as an immunostimulant to treat patients with HIV and cancer. Studies suggest that reishi mushrooms' complex sugars can stimulate the immune system through their effect on white blood cells, which help fight infection.  
Reduce stress and depression
Reishi mushrooms are adaptogens (plants that are used in herbal medicine.) Many people who take reishi mushroom supplements say they make you feel less stressed and calmer. A study of patients living with neurasthenia, a medical condition characterised by fatigue, headaches and irritability, found that the regular consumption of reishi mushrooms lead to decreased stress, aches and feelings of anxiety, due to an increased level of B-12. 
Lower blood pressure 
A study conducted on rats in 2014, found that a powerful compound in reishi mushrooms helped reduce blood pressure. With lowered blood pressure comes the reduced risk of many cardiovascular conditions, such as heart attacks, heart failure and strokes. 
The science behind its benefits
While there are many active ingredients responsible for reishi mushrooms' health benefits, the majority of studies claim there are three main ones to thank:
Polysaccharides:

a plant compound known associated with anti-inflammatory effects and antiviral properties.




Beta d-glucans:

a fibre found in bacteria, yeast, and mushrooms. Known to help with cardiovascular health.




Triterpenes:

 High in antioxidants, these are known to help with health issues such as allergies, diabetes, and anxiety.