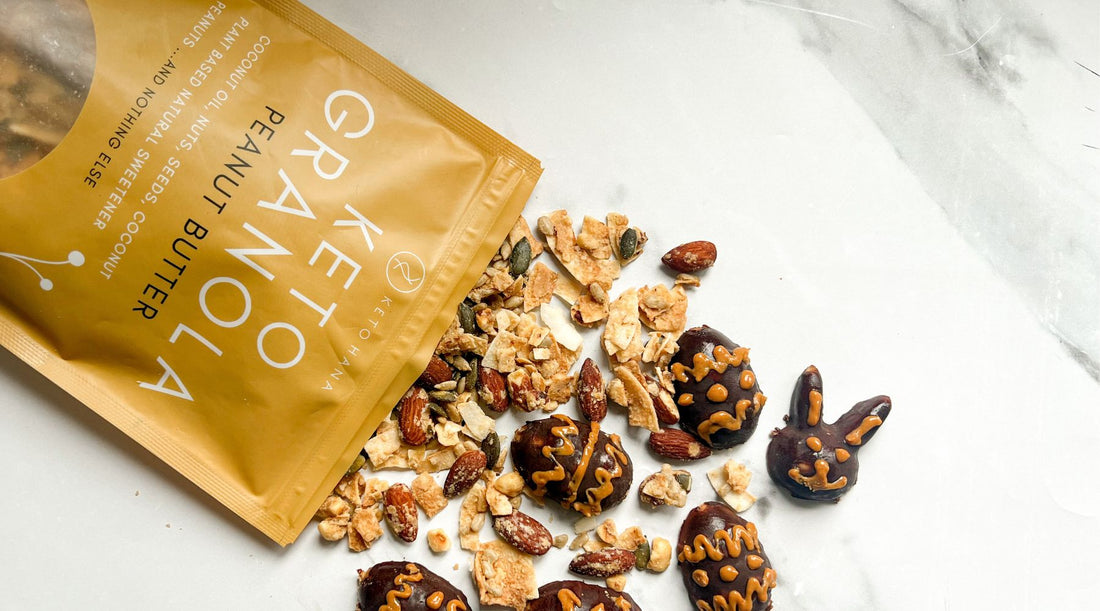 Just because you're following a low-carb or sugar-free lifestyle, this doesn't mean you have to miss out on delicious chocolate creations. This Easter, have a go at making our sugar-free Easter eggs. Made with peanut butter, our crunchy granola, and dark chocolate sweetened with erythritol, you can indulge in the delicious taste of chocolate, minus the sugar crash.  
INGREDIENTS
• 75g of Keto Hana Peanut Butter granola
• 2 tbsp of melted coconut oil
• 3 tbsp of peanut butter
• Optional 1-2 tsp of sweetener
• Melted dark chocolate
HOW TO MAKE OUR KETO EASTER EGGS
Blend together the coconut oil, granola and peanut butter.

Pour over Easter moulds and freeze for 20-30 min until solid.

Remove from the mould and dip in melted dark chocolate.

Let set in the freezer for extra 5-10 min and decorate with peanut butter.

Store in the freezer or fridge.